How to achieve diagnostic imaging systems integration success
As specialists in healthcare integration, Applied Informatics understands how to design and build powerful, flexible and cost-effective integration solutions aimed at increasing efficiency and throughput, reducing costs and improving patient outcomes.
Our track record speaks for itself with customers describing our integration solutions as the "jewel in their IT architecture", "relentlessly delivering reliability and efficiency benefits throughout, all in a way that matches precisely the nuances of our business requirements."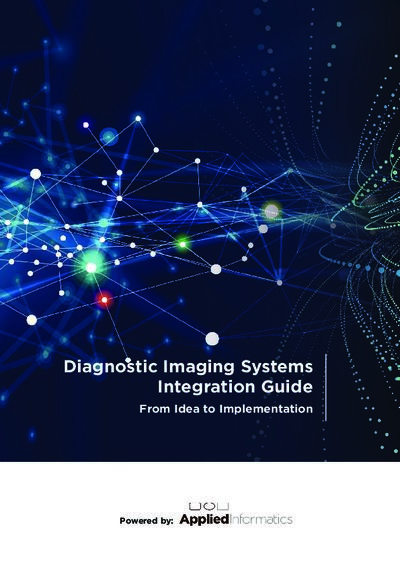 Given our extensive experience in diagnostic systems integration, we are thrilled to be able to share with you our new Diagnostic Imaging Systems Integration Guide. This comprehensive guide discusses diagnostic imaging workflows and systems, provides an overview of integration patterns and standards, and enables readers to understand the key factors in choosing between COTS, open source and bespoke integration hubs. Finally the guide describes five important steps to achieving integration success.
Learn more by downloading a copy for yourself.