Internationally recognised ISO/IEC 27001:2013 is a framework which helps businesses manage and protect their information assets so that they remain safe and secure. ISO 27001 Information Security certification helps organisations:
identify risks to information and put in place measures to manage or reduce them;
put in place procedures to enable prompt detection of information security breaches; and
requires continual improvement of the businesses' Information Security Management System (ISMS)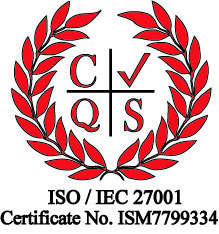 Applied Informatics are delighted to announce that we have achieved ISO/IEC 27001:2013 certification. This enables us to achieve optimum security levels to protect our assets, people and resources; and identify security risks and put controls in place to manage or eliminate them.
Certification reassures our customers that their confidential data is protected.